Business Environment in Toronto and Mobile App Development Growth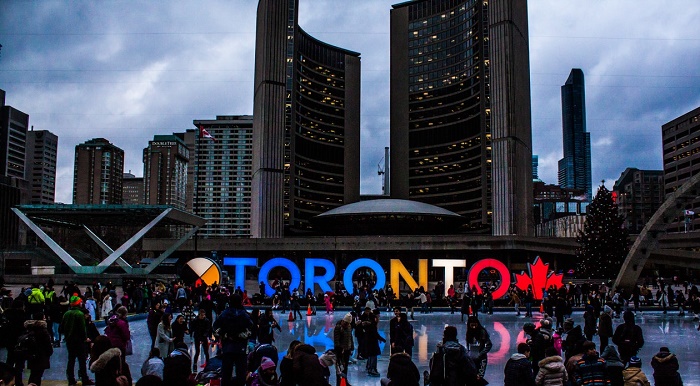 Toronto boasts of a vibrant and growing economy in Canada with IT services and solutions a key contributor. In IT sector, mobile app development companies continue to grow and Toronto has become a major centre for mobile innovation in Canada and the rest of the world. According to the conference board of Canada, Toronto will have the fastest growing Metropolitan economy out of 13 census metropolitan areas, in 2017.Toronto's real GDP growth is forecast to expand by 2.7 per cent in 2017 and a further 2.5 per cent in 2018. Toronto was rated as one of the top four global cities with economic clout (Cities of Opportunities Report, PwC, 2014), and topped the North American Cities of the Future, fDi, behind only New York in recent years.
Talking about Mobile app user growth and usage habits for Canada in general, a report by Flurry in early 2017 reveals some interesting insights. Canadian mobile app use grew by an average rate of 74 per cent in 2016, far exceeding the global average of 11 per cent. According to the report, in Canada's largest cities such as Toronto, users spend 60% of their app time on 'social and messaging apps'. In terms of growth - apart from Social; Health and Fitness Mobile apps, Sports, Business & Finance are some of the kind of apps experiencing high growth
For any growing business in Toronto , or startups, getting a Mobile app is now important. Virtually every business has a website but it is mobile now, which is becoming a key area for driving customers or making business processes work seamlessly.
Factors to consider when hiring a App Developer in Toronto for your Mobile App Development Project
Technology & Expertise: Think about the technology that your company or app will use and how proficient the app developers' are in it. For example, you may choose to go in for App development through a Hybrid platform such as Xamarin. In this particular situation, it will be important to find companies which have the skillset in Xamarin.
Portfolio: The app development portfolio of the company will also make it easy to judge their skills. Sometimes however due to NDA, Collaboration etc. we may have to use the company's own Playstore, itunes account and the live app may be visible there only.
Team Experience: As a potential client you can also ask about the team experience and work-load who will be handling your project. Team profiles, effort estimate and timelines in their proposal to you can help you judge how likely they are bring your project to success.
Understanding of your Goals: This is an under-estimated factor at times but it is very important the company understands the flow of your App, the Business Processes and end objectives otherwise the finished product can be very different from the expectations.
Affordability: Last but not the least and a very critical point is how affordable is the app development and whether the charges are without possiblity of ad-hoc increase. Fixed cost pricing allows for more cost control and hiring of company covering Toronto which may be based offshore, like us; will definitely save you 40 to 60% to local costs.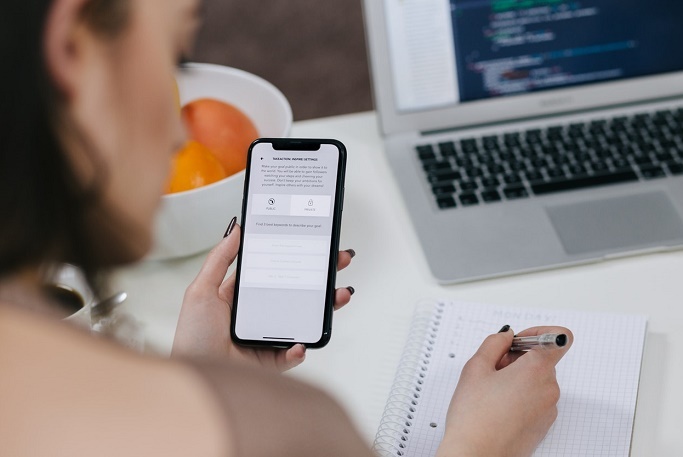 Cost & Process of Mobile App Development Services for Toronto Companies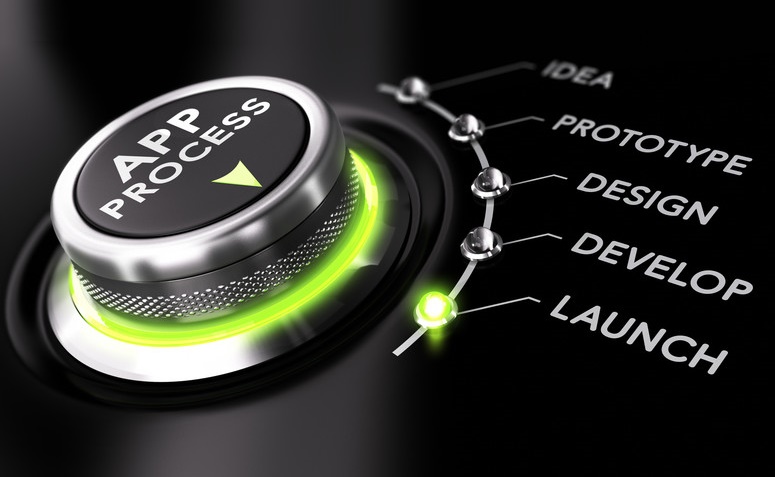 There are many companies providing Mobile App Development Services for Toronto. At Creative Spark we are committed to working with Toronto entreprenurs, Startups and SMBS to build Mobile Apps at affordable pricing with Quality.
According to many websites, covering Canadian IT services: Apps built by the well establish mobile app development companies, the "established app agencies with decade of experience", are likely cost anywhere between $50,000 to $300,000 in Toronto Canada - for small to mid-size apps. Apps built by medium size mobile app development companies may cost lower by 15-25%. But even these amounts may be quite high if you are a start-up, a small business or any GTA based company looking for an affordable app based on your idea.
So what is the solution. The Solution is to hire a company with a development centre elsewhere but serving Toronto and with option of local consultation in Toronto. Creative Spark Solutions offers such options to our Canada based clients. Here's how we help out companies in Toronto - by having a presence there during the ideation and discovery phase and bulk of the development and testing happening offshore.
Mobile App Development in Mississauga near Toronto
Mississauga based companies and small businesses can now look beyond Toronto and locally for Mobile app development services. The hourly development rates and other costs will play havoc with your budget for a mid-size or even a small app. This is why we suggest using our company servicing the GTA region and Toronto for your Mississauga business. Even if you are small business with less than 10 member team sizes, you can get a mobile app build by our offshore team with great savings.
Using Offshore Team for Toronto App Development and Why it works
Some concern related to using an offshore development team for App Development are: How will we communicate with them? How will we manage quality? How can we trust them if we haven't met them? Will there be a communication gap?. Many of these concerns are unfounded or can be laid to rest easily with Collaboration Tools and remote team apps. Communication is never an issue as our founders have worked in European countries and deal with clients across the globe. Trust and quality issues can easily be resolved when we showcase our work and provide you references etc.
Mobile App Development Idea to Launch -Toronto businesses
Our app development agency works with clients as a full service company providing services from the ideation right till launch stage. We have Mobile UX designers to work during the prototyping, developers to work during the Code, App Testers to test the functionality and Project Manager and coordinator to work with you. Most Apps today need backend API's for which we have server side development team. You app may also be integrated with a web development project and we can provide both services if required.
Mobile App Development Company serving Downtown Toronto
Downtown Toronto spans the city centre and main central business district of Toronto, Ontario. The retail core of the downtown is located along Yonge Street from Queen Street to College Street. We serve a mix of large businesses as well as SMB's and startups here. Education hubs such as University of Toronto, Ryerson University provide us great access to local talent. App development is expensive here and we are committed to helping businesses wanting to get their app created in an affordable budget.
Mobile App Development Company for Financial District Toronto
The Financial District of Toronto is an important business hub with many of the top financial companies and banks having offices there. With a deep focus on Financial Market, Toronto app development companies are a natural choice for any Fintech App. In fact Toronto has perhaps the biggest financial districts in Canada. Legal office, Accounting firms and many professional consultancies help the big clients there. We are here to partner with you to provide Apps and Software for your clients, for their current and future business needs.
Fintech, B2B, B2C, On Demand Apps Development for Toronto
Toronto boasts of a no. of growth business verticals - Logistics, Finance, IT services, Education . Mobile app development for Canadian brands, sports. Marketing, Supply Chain, Sales, Operations - all these verticals in various companies need Apps to reach the consumer and we are here to provide iOS, Hybrid, Android app development to make your job easier. So reach out to us, if you have an app driven idea for your business !