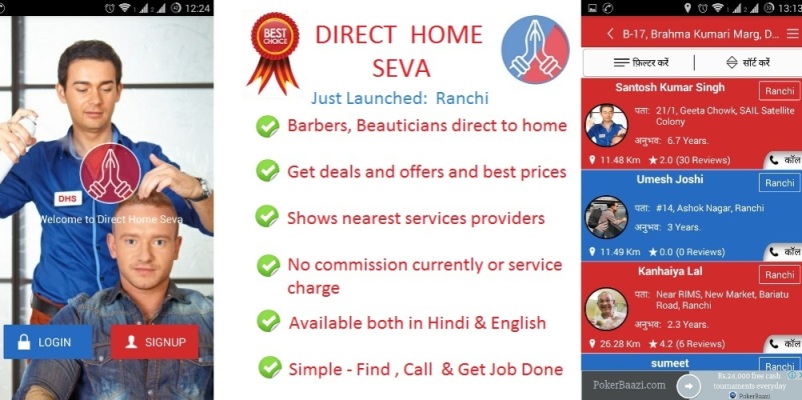 Local Services Mobile App Developed - Key Features and Learning
Creative Spark Solutions has worked in a growing Indian service provider to develop a Local Services On Demand Mobile App. This App is being launched by the company for Ranchi first and then would cover other cities such as Patna, Bhopal Etc.
This local services app developed for the Indian customer provides Salon, Hair Cutting, Beauty Services to people in an easy and quick manner. This app has been developed for ease of use and to provide economical services for hair cut and beauty service category to begin with.
The key features of the app which makes it different from other local services and discovery apps is:
Multi-lingual Screens with both English and Hindi.
Totally free and easy way to connect customer with Service provider. They can talk and set up appointment and no mandatory online payment.
Customer can review service provider after service.
Especially for mobile service providers with facility to locate the nearest service provider.
Unobtrusive ad network integration for monetization and Push notification services provided
With functionality for Provider ID etc. checks.
Live on google play at Direct Home Seva App
There are many salon service mobile apps, local services or local discover mobile apps being developed but where this app is different is by providing localisation and simplicity.
Do you have a local services mobile app development requirement ? Get in touch with our mobile app development company based in Delhi and we'll be glad to provide you a free cost estimate and Proof of Concept.
We are able to complete the whole process from app design to back end development to integrations, testing and launch.