Asp dot net MVC Developers , Dedicated .net Resources for Hiring - Delhi , Noida, Gurgaon
Would you be interested in knowing more?. Just fill out our inquiry form and we'll get back to you with more information or callback as required.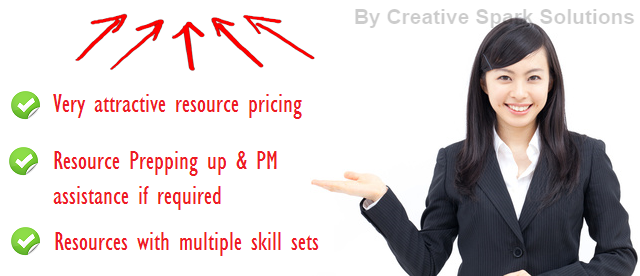 With our expertise in dot net mvc , .net with wcf, webservices we now provide dot net resources for hire in Delhi/NCR
Our Services are quite different from other providers in this area.
Based on your requirement we fit the best feasible resource or even do custom hiring on our rolls , for your team. Resources are briefed on Quality and Testing Processes and assisted by in-house Project Management and Architecture specialists where required. Our solution provides for a feedback and monitoring mechanism to ensure that the resource is working out for you.
Some of the kind of profiles / skill sets we can provide for
Junior asp.net developers with web application development and maintenance skills.
Mid level asp.net mvc developers with experience in web applications, single page apps
Dot net developers with Oops knowledge, entity framework, VS 2013/ VS 2015
Developers with web services, Web API Restful services, wcf experience
Developers with web services, Web API Restful services, wcf experience
Angular.JS, ajax, jquery and javascript proficiency.
Provided Dedicated Resources to European Software Development Company with expertise in Angular JS, Asp.net MVC
Helped Delhi NCR clients with .net and sql db proficient resources
Can assist clients in transition process from outsourced team to own small Offshore Development Center