Perform Security Testing of your Web Applications using WebInspect tool
WebInspect is a very powerful application security testing tool from Microfocus. Fortify WebInspect scans modern frameworks and web technology with the most comprehensive and accurate dynamic scanner. The product is easily deployable in enterprise environments, has exhaustive REST APIs to benefit integration and has the flexibility to manage security risks either through user friendly UI or run completely automatically.
WebInspect is available through consultants, resellers and partners. WebInspect is one of the best Dynamic Application Security testing and Scanning Softwares available in the market.
Reasons and Benefits of using the Dynamic Application Security by WebInspect:
Automation with Integration: REST APIs help achieve a tighter integration and help automate scans. Leverage prebuilt integrations for Micro Focus Application Lifecycle Management (ALM) and Quality Center. Supports scanning of RESTFUL services and formats like OData.
Find Vulnerabilities Faster / Earlier: Optimize and tune WebInspect for your specific Application. Agent technology expands attack surface and helps detect vulnerability. Dynamic and runtime analysis to scan and detect: hidden directories, OATH authentication, unused parameters, Privacy violation, new vulnerabilities. Deduplication and Check avoidance where felt necessary to prioritize.
Enterprise Ready / Integration: Allows a security team to perform regression testing, validate and re-evaluate with fixes. Feedback loop leads to improved security of the organization. Great reporting features to manage enterprise security risks. Reports for Remediation , trend monitoring, Management oversight. Create complete risk profile for the organization asset and and check progress. With WebInspect Enterprise manage all this centrally as a service. Compliance management for PCI, SOC, ISO, OWASP, and HIPPAA is possible with pre-configured reports and policies.
Flexibility and Scalability: Flexibility in access through REST, API, GUI, or command line. Create custom policies to speed up scans. Flexibility to use at enterprise level or use Site Explorer - standalone to get rich remediation info. Supports all latest web technologies.
Would you be interested in knowing more?. Just fill our contact form and our security experts will get in touch within 24 hours.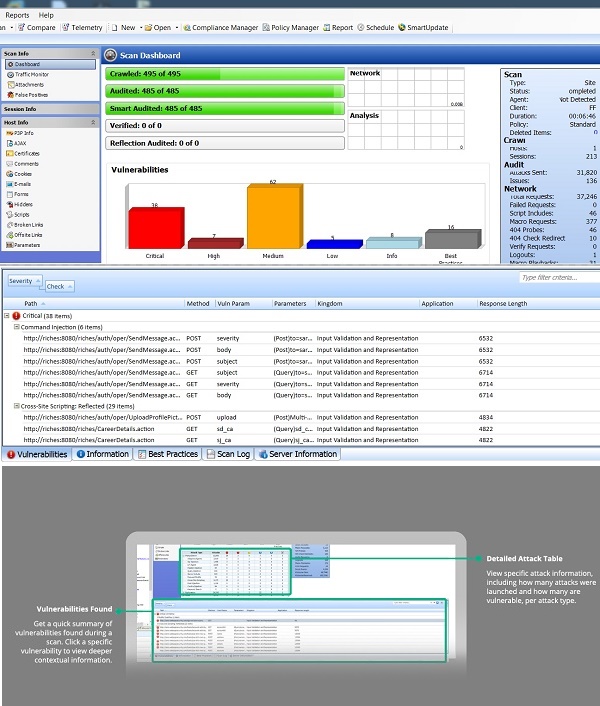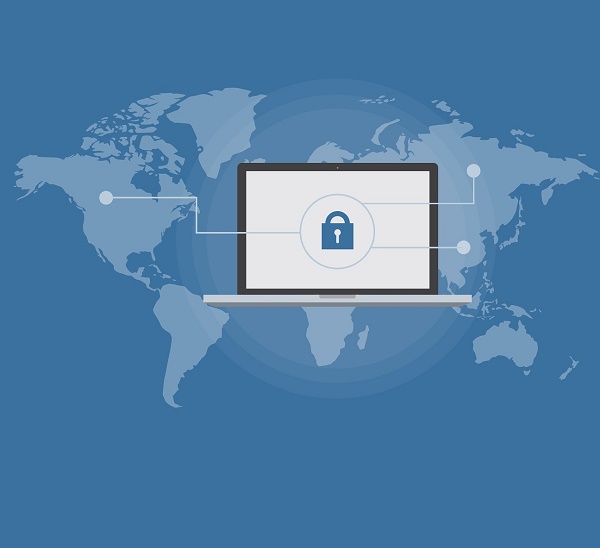 How it Works ?
Here's how the WebInspect Security Tool functions to scan Enterprise level Applications.
Step 1: Drill Down through Dashboard & Rich Reporting
WebInspect is an automated dynamic testing solution that discovers configuration issues, and identifies and prioritizes security vulnerabilities in running applications. It's dashboard provides a an accurate view and risk profile or your applications.
Step 2: Get Context from the inside
WebInspect enables you to observe application reaction to attacks at the code level during dynamic scans, identify and crawl more of the coverage area.
Step 3: Use Actionable reports
Create flexible, extensible, and scalable reports that match your business requirements. Re-test entire site or just the vulnerabilities and compare across two scans
Step 4: Customize Workflow: To leverage the best advantages, consider WebInspect Enterprise which scans and manages the risk across applications for the whole organization in a centralized manner. Automate regular security tasks using the Micro Focus WebInspect API.
Would you be interested getting a price for WebInspect ? Just fill our contact form and our consultant will be in touch as soon as possible
Key Features of the HP WebInspect Security Tool offered by Reseller / Distributor in India
These features make WebInspect a very powerful tool to use for comprehensive application Security. Lets have a look at these features one by one:
Manage Enterprise Application Security Risk: Monitor trends and take action on vulnerabilities within an application.
Save Time with Automation and Integrations: Fully-automated solution that helps meet DevOps and scalability needs. Integrates with the SDLC without additional overhead to minimize friction in your software development process.
Compliance Management: Pre-configured policies and reports for all major compliance regulations related to web application security, including PCI DSS, DISA STIG, NIST 800-53, ISO 27K, OWASP, and HIPPAA.
Optimize Scan Results with Agent Technology: Get additional visibility and stack trace insight from scanned web applications. Optimize the scanning process based for both speed and accuracy using this technology.
Available On-Premise or as a Service: Start quickly and scale as needed on premise or as a service, or as a hybrid.
Powerful Reporting and Management Functions: Manage application security risk across the enterprise with reports for remediation and management oversight. Monitor trends and take action on vulnerabilities.
Disclaimer: Fortify WebInspect is provided by Micro Focus®. Creative Spark is merely a consultant for WebInspect Tool. All images / trademarks are properties of their respective owners. Contents and Description are not formal security advice in any form.