Update: As on Jan 23, 2018, Whatsapp Business is now live in India as well. Available for download on google play store.
Highlights (in brief)
1. WhatsApp Business App rolled out in select markets, including Indonesia, Italy, Mexico, the U.K. and the U.S
2. To be Launched in India in a few weeks (as reported on 20 Jan 2017)
3. The app is free for now, but will be monetised in the future
4. WhatsApp Business gives users a verified green checkmark badge next to account name
5. Timed perfectly with Whatsapp payment likely to be launched in February 2018.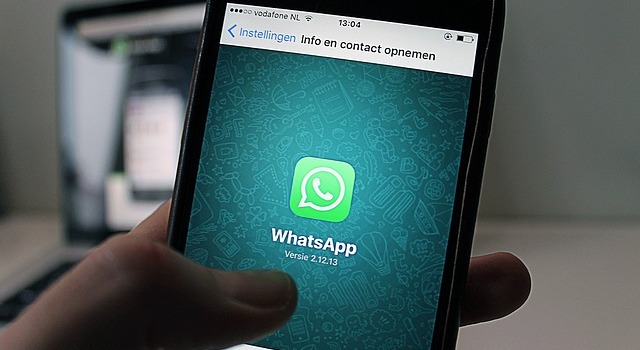 Other Features of Whatsapp Business App
1. Create a business profile with helpful information for your customers like your address, business description, email address, and website.
2. Quick replies let you save and reuse messages you frequently send so you can easily answer common questions in no time. ( Such as Order Received | Free Shipping | Business Hours etc.)
3. Automated messages such as greetings or Away messages
4. Messages statistics – how many were sent, delivered and read.
5. Whatsapp has always been in use for business purpose. But this business app now provides a more focused way of reaching out to business contacts or leads vs. personal contacts and will be beneficial for both users and small businesses.
How to use Whatsapp Business App ?
Whatsapp business needs to be downloaded and installed as a separate app.
If you have an existing WhatsApp Messenger account, you'll have the option to migrate your chat history to your new WhatsApp Business account. But remember that it can't be migrated back if you stop using the Business account.
Steps to Use:
1. Download WhatsApp Business from Google Play Store.
2. Verify your business phone number, the one you wish to use to talk to customers.
3. Restore your chat history, if you wish.
4. Set your business name.
5. Build your profile. Tap the Menu Button > Settings > Business settings > Profile
Business accounts may be confirmed automatically (green check mark) if their WhatsApp phone number matches the phone number for their business. Currently there isn't a mechanism to request or pay for this.
What do you need to pay for the Whatsapp Business App ?
The Whatsapp business app is currently free to download and use. Considering the way Whatsapp and in general facebook are operating, it is likely it will remain free and probably have some sort of ad-targeting model in the future to monetize.
Where to access and download the Whatsapp Business App ?
Firstly check if it is available for your country. You can download it from the Google play store here.
Have you used the Whatsapp Business app ? Let us know your feedback on whether it's working fine for you.